Introducing the Lumin Smart Panel
The Lumin platform is a simple addition to an ordinary circuit breaker panel that converts it to a smart circuit breaker panel, also known as a smart home electrical panel. Lumin Smart Panels make regular circuits responsive to things like grid outages, solar production, battery state of charge, electricity pricing and even schedules that can improve home efficiency. Through automation, a Lumin smart breaker panel can help homeowners make informed decisions about their energy use.
The Lumin energy management platform includes software that is easily operated by a smartphone app. Check out the Lumin Spec Sheet for further details about our system.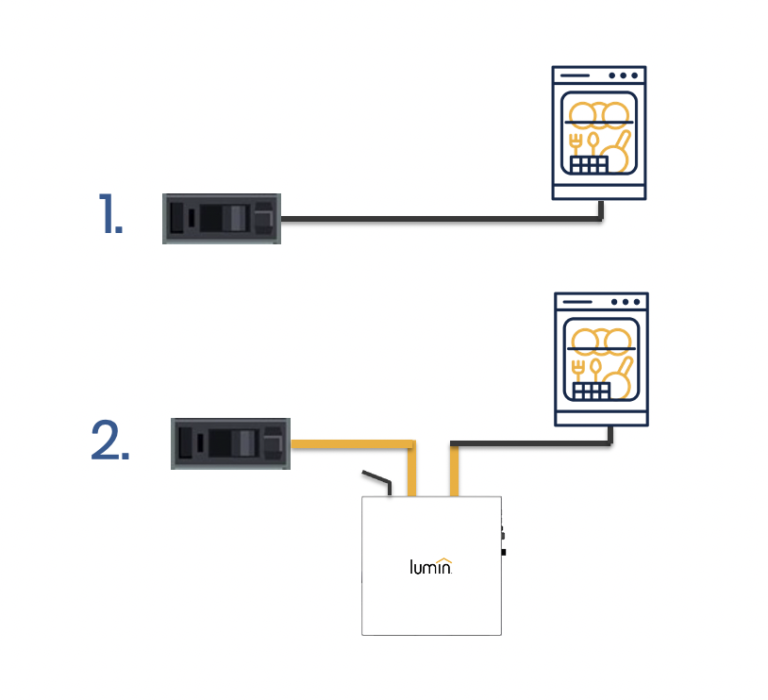 We Make Ordinary Circuit Breakers Smart
Smart circuit breakers bring energy management in a home with solar and storage, enabling it to operate more efficiently. Lumin is the preferred energy management solution among top solar installers because it doesn't replace the load center, or electrical panel, in a home. Instead, it is easily installed near an existing panel and often eliminates the need for a protected loads panel, which can severely limit access to circuits that power appliances and outlets during an electrical outage.
Enables Whole Home Battery Backup
Right Sized Energy Storage
Real-time Energy Monitoring
Intelligent Load Management
Solar Power Management
Power Controls
Customizable Controls
Safety Alerts
Money Saving Schedules
Advanced Energy Insights
How Lumin Makes Smart Home Circuit Breakers
Whole Home Battery Backup - Power Outage Protection
The Lumin platform connects to circuits providing power to the largest loads in a home, which typically comprise 75 – 80% of energy consumption on a typical day.
When paired with energy storage, the Lumin smart electrical panel's platform provides and protection to the connected circuits, meaning homeowners can power whatever they need access to during a grid outage without damaging the battery or depleting it too quickly.
Without Lumin in a home, a solar and storage system is very limited. The energy stored in the battery is funneled only to a handful of circuits tied permanently to a protected loads panel, with no flexibility during a grid outage.


Real-Time Home Energy Monitoring
Lumin software is the key to controlling energy use in the home.
The Lumin app provides granular home energy use data at the circuit level, details solar production and storage capacity and immediately sends alerts in grid-outages.
Lumin offers property protection when away from home, as the platform allows homeowners to turn off a circuit breaker if an appliance was left on accidentally. When it is safe to power the circuit breaker again, Lumin communicates with the load center with the swipe on a smart phone.
A smart electrical panel for the home is a smart investment.


Intelligent Load Management
Lumin brings intelligence to the "dumb gray metal box," making a smart home circuit breaker out of ordinary circuits.
Why are smart breakers important? Think of an orchestra and its conductor is critical to the performance of a piece of music.
Lumin automation allows a solar and energy storage system to work seamlessly. Like a conductor, Lumin modulates energy system activity. In a grid outage, Lumin immediately sheds heavy loads to maximize battery charge. As the battery recharges and more stored energy is available, Lumin can bring circuits back online. All of this can be automated and done by setting up a mode, and anything in a schedule or mode can be overridden manually. The app makes it very intuitive and easy to control your system.
Imagine waking up to find your EV isn't charged because during an overnight outage your HVAC system drained your battery. Lumin manages that scenario with automation and intelligence.



Connections
Ethernet
Wi-Fi
App (iOS, Android)
Certifications
Patented UL-compliant (916, 61010) hardware
10 year warranty
Power
Compatible with circuit breakers rated up to 60A
Single and Dual Phase
Environment
Indoor model available
0-60ºC / 32-140ºF
Who Benefits from a Smart Breaker Panel
Homeowners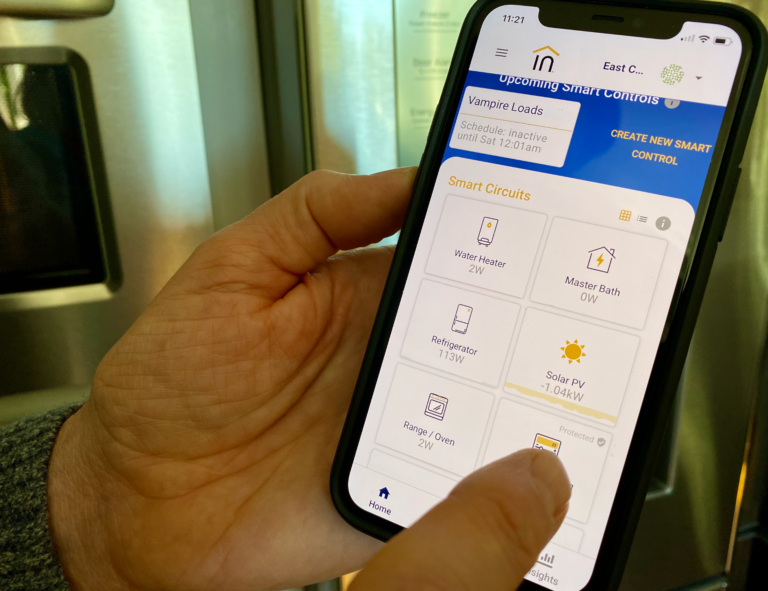 Lumin provides homeowners safety, insights and control over over energy use and delivers exceptional value in areas of the country where frequent outages and electricity pricing is on the rise.
For FAQs and quick tips on making the most of solar and energy storage in your home, learn more here.


Installers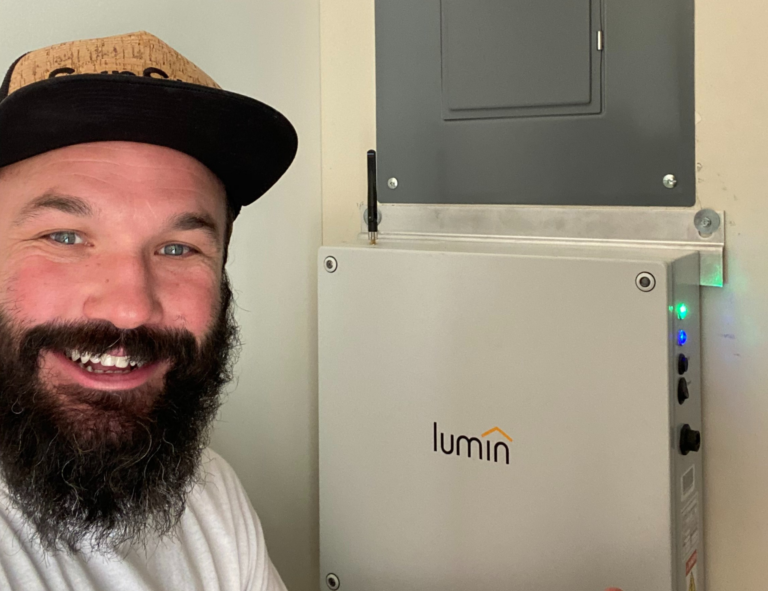 Providing solar and energy storage services can lead to difficult conversations with homeowners. More and more our Lumin partner installers are "leading with Lumin."
By sharing the benefits of a smart electrical panel upfront, homeowners don't dwell on battery size or question why they won't have access to key circuits like their air conditioning during outages. Lumin allows for more home backup with less battery capacity, while providing circuit control and flexibility to access power, including their AC, when they need it.



As a Lumin Certified Installer, you will give your customers affordable, flexible and expandable whole home backup. Learn more about our CI program.